One of the biggest sensations in musical theatre more than 20 years on since its first run in 2003, few musicals have attained a following quite like Wicked: The Untold Story of the Witches of Oz!! The 9th longest-running Broadway show, one of only 5 top musicals alongside Les Misérables, The Phantom of the Opera, Mamma Mia! and The Lion King to have made it to its 10th anniversary!! If you haven't seen the phenomenon for yourself yet, now is the time to – get your tickets for a magical, unforgettable trip to Oz today!!
Wicked Broadway Tickets:
"The most complete, and completely satisfying new musical I've come across in a long time"
– USA Today
A partial coming-of-age, partial quest for identity, story-behind-the-story tale with a moral message at its root, Wicked tells the story of the witches of Oz before the events of the Wizard Of Oz. Based on the novel by Gregory Maguire, "Wicked: The Life and Times of the Wicked Witch of the West" the musical centers around the relationship between Elphaba, who will become the Wicked Witch of the West, and Galinda, later Glinda the Good Witch, as they become friends. Their friendship is tested as they deal with opposing personalities and views, conflict over the same love interest, and their differing stances under the Wizard's government.
"If every musical had a brain, a heart, and the courage of Wicked, Broadway really would be a magical place"
– Time
The first Broadway production of the musical was nominated for no less than 10 Tony Awards, including Best Musical; Book, Choreography, Costume Design, Orchestrations, Original Score, Lighting Design, and Scenic Design, and two nominations for Best Actress. After receiving general positive reviews from critics, the public made their opinion felt. Wicked exploded in global popularity, spawning extra productions across the world to meet feverish public demand. The original Broadway production of Wicked regularly grosses more than $1.6 million each week, making it one of the highest-earning Broadway productions ever.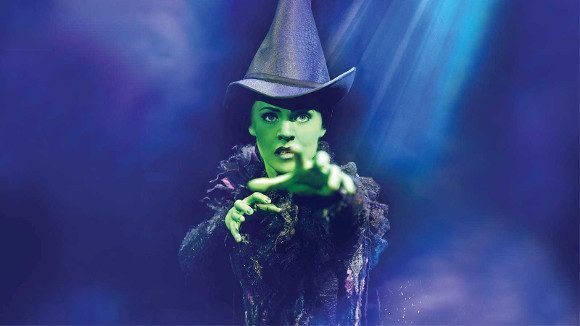 "Efficient, knowing, and highly professional"
– The Guardian
If you're wondering what all the fuss is about, now is the time to find out. Book your tickets to see Wicked early as this show ALWAYS sells out!!