Benedum Center | Pittsburgh
Indie heads, listen up!! The Decemberists are back with an all-new album, "I'll Be Your Girl," and they're taking it on tour across the United States! It's all happening May 31st at the Benedum Center – get your tickets to see them NOW while they last!!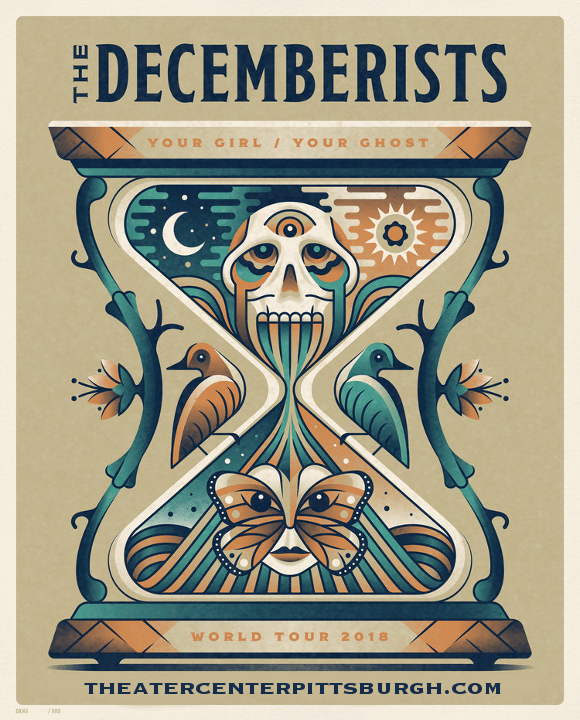 Currently comprised of band members Colin Meloy, Chris Funk, Jenny Conlee, Nate Query, and John Moen, The Decemberists emerged from Portland, Oregon in 2001 with their debut EP, "5 Songs". Over time they have become well known for their folklore inspired lyrics and their highly interactive live shows, where the audience are often required to participate to make the songs really come alive!
Reminiscent of artists of the 80s including New Order and Roxy Music, their most recent album reflects a marked departure from the band's well-established acoustic sound to a more synth-driven feel. "We were talking about music and our references," frontman Colin Meloy explained in a press release. "It kept coming back to Roxy Music and early glam, and we dove in with that in mind. The Decemberists are a record-collectors' band, we're all fans and scholars of music, so there a lot of touch points that we all get, but they don't always come through. So we were trying to embrace that Bryan Ferry aspect, that kind of set the tone."
Get ready to hear all the new songs and experience the unique The Decemberists live show for yourself – grab your tickets to see The Decemberists today!!