Benedum Center Pittsburgh | Pittsburgh, Pennsylvania
Spectators can experience a journey to an idyllic paradise island thanks to "Once on This Island." Everything you could desire for a fantastic evening is right here. You can count on an impressive musical score, astounding costumes, and a strong performance from the cast. It gets better as the story progresses, and you're going to love it. Tickets are selling out faster than expected due to high demand, but you can grab them here. You'll need to move fast if you want to see the show (and you will) on Tuesday 25th July 2023 at Benedum Center.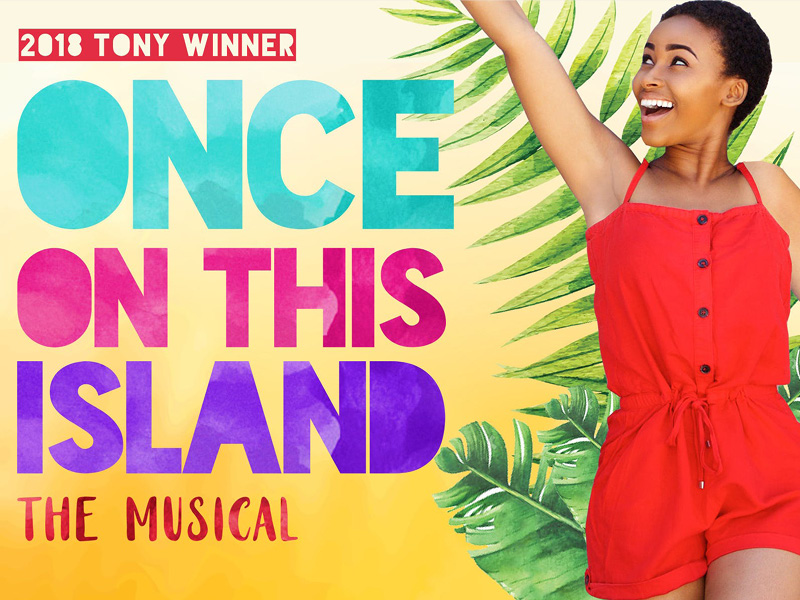 This show is bound to captivate even the most picky viewers with its fabulous plot, as attested by the myriad of positive reviews. The best place to see it is at Benedum Center, Pittsburgh, Pennsylvania, so be sure to set aside time for it, and you'll be in for something truly remarkable.
The coming-of-age one-act stage musical "Once on This Island" includes a Lynn Ahrens book, lyrics, and Stephen Flaherty score. It is rooted on Rosa Guy's 1985 book My Love, My Love; or, The Peasant Girl, a retelling of Hans Christian Andersen's The Little Mermaid set in the Caribbean.
A gathering of island storytellers meet to tell the tale of Ti Moune, a strong and courageous peasant girl who defied all odds to pursue her goals. A child is embraced by a modest but loving family, but she can't help but feel that the gods have greater plans for her. Ti Moune falls in love with a charming but sick stranger after she rescues him from a tragic incident brought on by a vicious storm. She makes a deal with the gods to save his life, but at what cost? Thus, our young peasant girl sets out on a quest to discover the answer to the age-old question: "Can love conquer death?"