Benedum Center Pittsburgh | Pittsburgh, Pennsylvania
The amazing play "Once on This Island" gives its viewers the chance to immerse themselves in island culture. It has everything you need for an unforgettable evening. You can bet that this production will feature an excellent cast, spectacular costumes, and a spectacular musical score. As the plot develops, you will be completely captivated and have the time of your life. Be prepared for ticket sales to end sooner than you think they will because everyone wants to see the show. Thankfully, you can get your hands on some right here. You should at fast to reserve your place at Benedum Center on Friday 28th July 2023.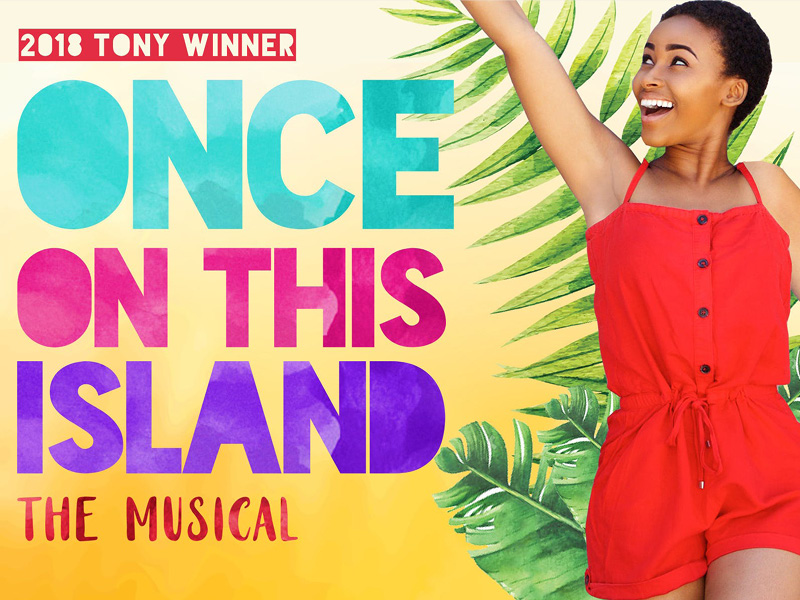 Even if you are an experienced theatergoer, you won't be able to resist the show's infectious energy and captivating plot. It has won "Best Revival of a Musical" and been nominated for a a number of other awards. Additionally, the world-class facilities at your disposal at Benedum Center will ensure you have an evening that you won't soon forget.
You will revel in some of the most awe-inspiring calypso-flavored songs in "Once on This Island" including "We Dance," "One Small Girl," "Rain," "The Sad Tale of the Beauxhommes," "The Human Heart," "Ti Moune," "Gossip," and many others.
The story begins with a gathering of island storytellers who are about to tell the legend of Ti Moune, a courageous and selfless peasant girl who exudes love and strength.
The gods have blessed her with a poor but loving family that accept her into their home. She enjoys life, but she has a weird feeling that there is more out there for her. Ti Moune rescues a dashing but ill stranger after he is involved in a unfortunate accident brought on by a malicious storm. Our little peasant girl makes a deal with the gods, sacrificing a great deal, to save his life, and she embarks on a voyage to find out if "love can conquer death." You'll have to be there in person to find out how how the story unfolds.