Benedum Center | Pittsburgh, Pennsylvania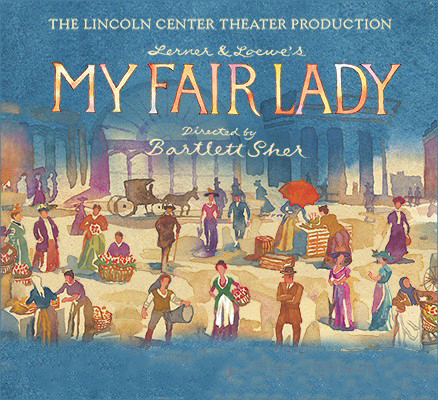 Benedum Center is delighted to be the venue for My Fair Lady on Friday 2nd February 2024. Prepare to pronounce your H's as you join Professor Higgins and Eliza Dolittle on their discovery of desire, contempt, language and vocalisation. Purchase your tickets now so you can enjoy the timeless musical. Benedum Center is the nicest location to stage the tale of two socially unequal people as the layout allows the acoustics to be impeccably heard, with equipment to show off the story with precision. Do not miss out on My Fair Lady, and spend Friday 2nd February 2024 at the Benedum Center as it presents My Fair Lady. secure your places today and be swept off your feet.
This musical is one that could keep you dancing all night and singing to your heart's content. The musical strains from the 1956 Broadway musical "My Fair Lady" still linger to this day. "Wouldn't It Be Loverly?," "With a Little Bit of Luck," "The Rain in Spain," "I Could Have Danced All Night," "On the Street Where You Live," "Get Me to the Church on Time," and "I've Grown Accustomed to Her Face,", are just some of the most remarkable music masterpieces that have transcended time and generations of audiences. Once again, these elegant classic tunes shall reverberate in the halls of the Benedum Center in Pittsburgh, Pennsylvania on Friday 2nd February 2024. "My Fair Lady" will truly be a lit experience for a new generation of audiences. Don't let this slip off your events calendar. Truly a must-see! Book your tickets now.