Benedum Center | Pittsburgh
If you love Christian music that sounds like a little bit of everything while being totally accessible to just about everybody, then there's no place for you but Lauren Daigle's show at the Benedum Center on Sunday 10th March 2019! This incredible performer has a powerful story behind her and moving music to match. You're guaranteed a truly superlative performance – Lauren Daigle's live music is not to be missed. Book early to be sure of your place!!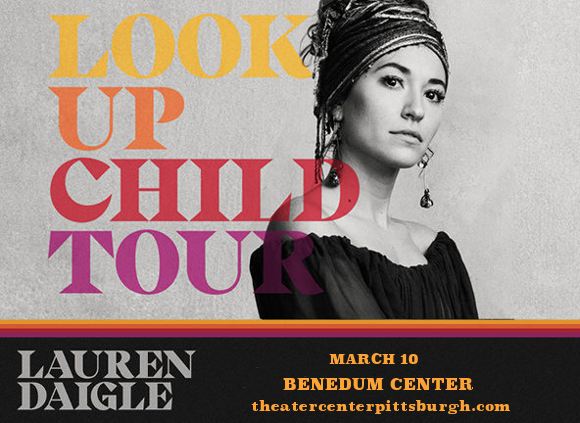 Singing constantly as a child to the point that her mother referred to the house as "the music box," Lauren Daigle's talent was apparent from an early age, but it was only after being diagnosed with a debilitating illness – infectious mononucleosis – that she began to pursue music in earnest. Her efforts weren't in vain – her first album topped the Billboard Christian Albums Chart, and she's now on tour with her fourth full-length album, the beautiful "Look Up Child".
"I want this to be such a record of joy, such a record of hope, that people experience a childlikeness again," Lauren Daigle reflected in an interview. In the time of making this record, I had to remember who I was as a child. I want people to reflect on, 'The innocence of my childhood … how do I see myself through those eyes again? How do I love myself like that again? Where's that joy? Where's that hope?"
The joy that is listening to Lauren Daigle perform live can't be described – it has to be experienced. Don't lose out – book your tickets for March 10th today!