Benedum Center Pittsburgh | Pittsburgh, Pennsylvania
It's the time… it's the place…it's the motion…it's the way we are feeling! Y'all know what the word is…Grease! You're definitely humming those unforgettable tunes right now, right? One of the world's best-loved musicals is back on the road this 2019 and will come cruisin' down to this side of town. Catch the most-awaited musical stage production showcase of Grease at the Benedum Center on Tuesday 11th June 2019. Fans, friends, families will go together 'like rama lama lama ka dinga da dinga dong…' to have a ball at this grand sing-along party of sorts. Tickets are moving out quickly. It's time for you to hit the pedal to the metal and go as fast as greased lighting in booking those high-demand tickets. Grease is the one that you want, so go and get your tickets now!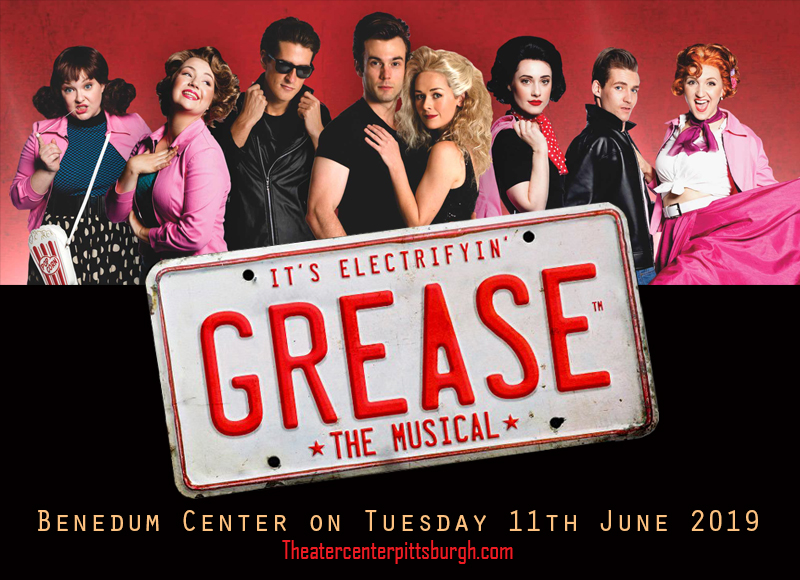 Summer lovin'. Tough guys in black leather. Sweet and feisty ladies in pink. Fast cars. Slumber parties… Grease is the word that sums up all the wonderful memories of high school life. With the infectious ditties inspired by the greatest songs from 50's and 60's rock 'n roll, Grease has become a timeless musical phenomenon.
Grease takes us through the whirlwind romance of high school kids Danny and Sandy which started in the summer at the beach and ends as they meet again in some awkward circumstances at Rydel High. Along the way, they forged friendships and frenemies with the Pink Ladies, the T-Birds, the jocks, the nerds, and everyone in between.
Grease is jampacked with brilliantly unforgettable songs which include "Summer Nights", "Greased Lightnin'", "Hopelessly Devoted to You", "We Go Together", "You're the One That I Want", and many, many more! You may have seen the movie on the big screen, on video, on TV, or streamed it online countless times; yet seeing it live onstage before your very eyes is an entirely different experience altogether. Treat yourself and the whole gang to this momentous musical extravaganza. Get your tickets now!