Benedum Center | Pittsburgh
Benedum Center presents Cirque Eloize – Hotel on Saturday 29th September 2018! Open the lobby doors and step into a curious place – an enchanting stopover where the lives of some astounding people become intertwined… Cirque Eloize is a thrilling stage show that combines the skills of the finest acrobats, dancers, musicians, singers and performance artists, taking you on an unforgettable journey for one night only!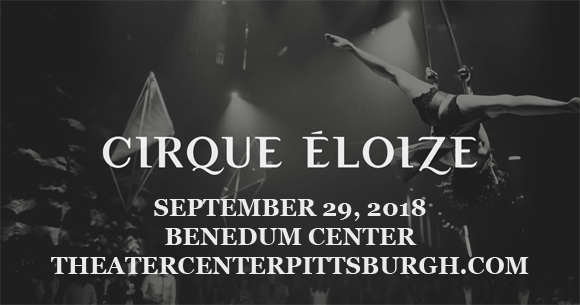 Based in Montreal, Canada, Cirque Éloize is a contemporary circus troupe, founded in 1993. The troupe has created or co-created eleven productions to date, and has presented more than 4000 performances in over 500 cities and 50 countries.
"Hotel" is a an ambitious and exciting production that fuses acrobatics, theatre, dance and live music with contemporary and stunning set design to create a magical world of itinerants and travellers and the fascinating place where their lives intersect…