Benedum Center Pittsburgh | Pittsburgh, Pennsylvania
All Pink Floyd fans can rejoice because the world's greatest Pink Floyd Tribute Show, Brit Floyd, is set for another amazing world tour. Benedum Center is set to host Brit Floyd on 16th April 2022 as part of the North American Leg of the tour. This tour will feature some incredible performances at world-renowned venues, including New York's Radio City Music Hall and Colorado's Red Rocks Amphitheatre. The band is set to recreate some of the most iconic Pink Floyd songs from their best performances, as fans will get to relive their legacy once again. Pink Floyd is one of the most famous and successful rock bands in rock music history, and they have left behind an unforgettable legacy. Relive some fantastic moments with Brit Floyd at Benedum Center on 16th April. Get your tickets right now before they are sold out!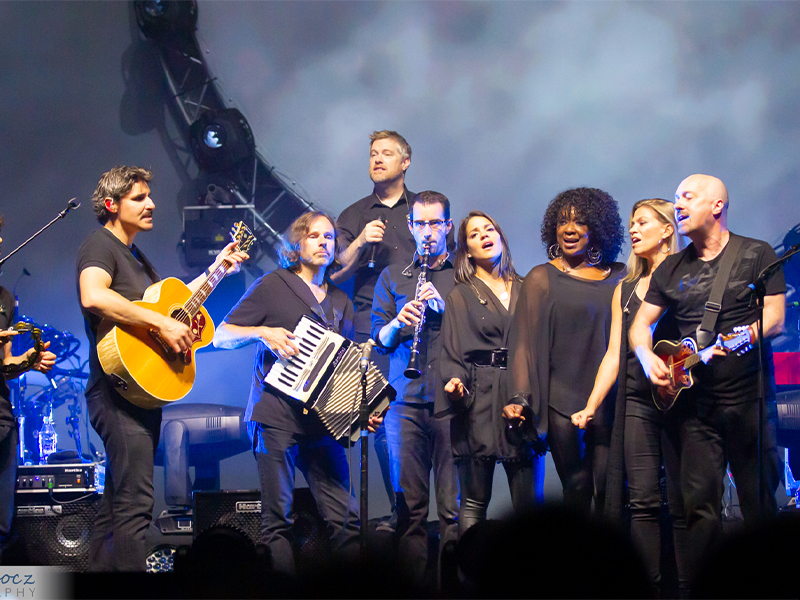 Brit Floyd delivers authentic and genuinely unique Pink Floyd experiences by using theatrics, props and lasers to shed light on some of the most outstanding performances in rock music ever. Imitating or recreating an extraordinary music act is not easy as people have grave expectations, but Brit Floyd rightfully does justice to the brilliance of Pink Floyd.
The English tribute group is led by Damian Darlington, who has also been part of the Australian Pink Floyd Show. He played with them for seventeen years before forming Brit Floyd. Darlington has been a lifelong Pink Floyd fan and, alongside Brit Floyd, has been recreating some iconic performances since 2011. The band has played over thousand tribute shows worldwide, and fans still crave their live performances. Darlington has been following Pink Floyd since he was thirteen years old, and his passion is clearly reflected in his on-stage presence.
If you have only heard of how good Pink Floyd was, you can check out a similar experience as Brit Floyd provides the closest Pink Floyd experience in the current era. The 2022 tour is expected to result in fully sold-out shows, so if you really want to see them live, get your tickets while they are still available!