Benedum Center Events
From ballet acts and game shows to music legends and comedic geniuses, people from around the world come together to watch world-class entertainment at the Benedum Center. Owned and operated by the Pittsburgh Cultural Trust, the restored 2,800-seat theater is located on the corner of Liberty and Seventh Street, otherwise known as the Cultural District of Pittsburgh. With a vibrant location, quality sound system, and cutting edge lighting, it's obvious why this venue has been dubbed the "Number One Auditorium in the U.S." by Billboard (more than once!).
Latest schedule of events for the Benedum Center . View listings and purchase tickets for the upcoming events.
December 2023
January 2024
February 2024
March 2024
April 2024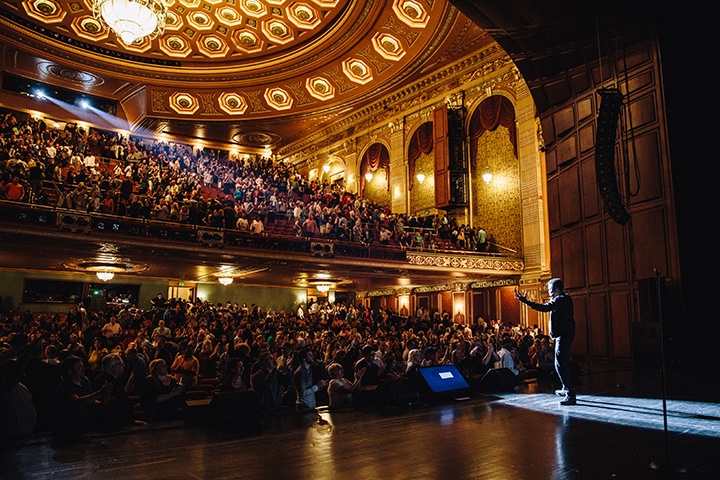 Pittsburgh Cultural Events
As a proud honoree of the National Register of Historic Places, the Benedum Center is the home of the Pittsburgh Opera, Pittsburgh Ballet Theatre, and Pittsburgh Civic Light Opera. But, classical is not the only genre to get a standing ovation from guests as the venue has seen a long line of megastars. From country legend Dolly Parton and multi-platinum rockstars Kansas to the rap god 2Chainz and "All I Want For Christmas Is You" powerhouse Mariah Carey, the venue is always hosting the biggest acts in the entertainment industry!
But don't just take our word for it, here's the list of upcoming events at Benedum Center complete with links to purchase your tickets. Make sure to keep an eye on this schedule, and don't forget to bookmark this page for real-time updates. To pick your seats, simply click the "Get Tickets" button above to secure your place today!
This site is not an official ticket seller of Live Nation. This site links to resale tickets for events at the Benedum Center.